The Manxome Foe
Jump to navigation
Jump to search
The Manxome Foe is an Eamon adventure written by Ray Olszewski.
This is a short, whimsical adventure based on the works of Lewis Carroll. The player encounters numerous fanciful creatures described using made-up words. The adventure begins with the player waking up in a mysterious parlor and soon after finding a powerful weapon, the Vorpal Sword. The rest of the map consists of a woods filled with Carroll's fictional creatures. The objective is to find and defeat the Jabberwock and escape back to the Main Hall.
Walkthrough
⚠️ A walkthrough is needed for this adventure.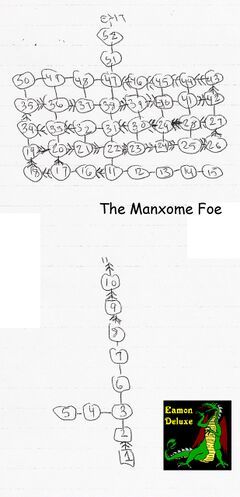 External links