The House That Jack Built
Jump to navigation
Jump to search
The House That Jack Built is an Eamon adventure written by Robert Parker.
Premise
The brief introduction references the English nursery rhyme "This Is the House That Jack Built":
You are the fighter that:

Found the infant that cried insistant—
Saved Sammy-Jo Faire, with the really nice pair—
That fought skeletons, five, and barely survived—
And found all the treasure beyond measure—
All in the house that Jack built.

And boy, is Jack pissed...
Walkthrough
⚠️ A walkthrough is needed for this adventure.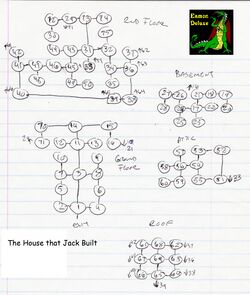 External links