Review
Jump to navigation
Jump to search
This article is about reviews generally. For the column in the EAG newsletter, see
Adventure Reviews
.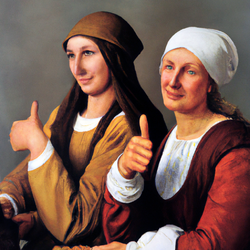 A review is an assessment of the quality of an adventure or other creative work, usually giving the review's opinion of its artistry, complexity, difficulty, or other aspects, and sometimes rating the adventure on a scale of numbers or stars. Nearly all Eamon adventures have at some point been reviewed in the club newsletters or in other sources.
Published reviews
The first published review of an adventure was written by NEUC staffer Bob Davis for Roger Pender's FutureQuest and was published in a column titled "Spotlight On" in the first issue of the club newsletter in March 1984. The "Spotlight On" column appeared in 10 more issues and included reviews of 24 adventures with shorter assessments of 15 more, plus reviews of the Super Eamon system and the Graphics Main Hall.
The Eamon Adventurer's Guild continued the tradition of reviewing and rating adventures with its "Adventure Reviews" column, which ran from the first issue of the EAG newsletter in 1988 all the way to its last issue in 2004. The column included a total of 226 reviews, most written by president and editor Tom Zuchowski.
The four issues of the subsequent Eamon Deluxe Newsletter also each include adventure reviews.
Online
...
Game concepts and terminology