Christella Enterprise
Jump to navigation
Jump to search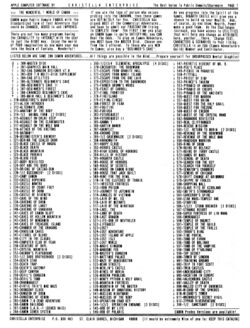 Christella Enterprise was a mail-order distributor of shareware and public domain software in the 1980s and 1990s, including Eamon adventures and utilities. It published a printed catalog of its software collection which it sold along with a demo disk for $2.
Its public mailing address in the early 1990s was:
P.O. Box 483
St. Clair Shores, Michigan 48080
Sources from around 1993 and later give its address as:
P.O. Box 82205
Rochester, Michigan 48308-2205
An early 1990s catalog noted that Christella was a contributing member of the Eamon Adventurer's Guild.
External links