User:Huwmanbeing
Jump to navigation
Jump to search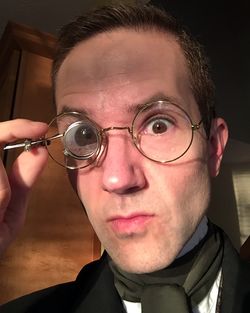 Hi, I'm Huw Williams, the main administrator of the Eamon Wiki and a longtime Eamon enthusiast. If you have any questions, problems, suggestions, or just feel like chatting about old Apple II stuff, I'd love to hear from you!
If you're a registered user, just leave me a note on my talk page.
If you're not a registered user, feel free to contact me by email: huwmanbeing (at) gmail.com.
Wiki workshop stuff
External links